*ahem*
I have two announcements.
First, the blog is moving.
Don't worry!
I won't make you lift any boxes or shuffle furniture around in tiny spaces. Instead, I ask only that you click this link to follow me over at Wordpress where I have my own little site now! I'm still hanging pictures and figuring out where to put those ceramic Dalmations, but you don't care, right?
But! Before you do that...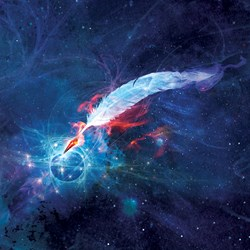 I got an email yesterday from Galaxy Press stating I had won a Silver Honorable Mention!
This was for the story Lines of Fire, and was my first attempt.
There are semi-finalists, finalists, and three winners ahead of me BUT
this is out of thousands of entries, so I'm pretty pleased.
I had the tattoo all planned out for this one if I had won. Now, I'll spend the next few months planning the tattoo for the story I submitted to the 4th quarter!