Saturday Show and Tell - a showcase of things each week that lit up my brain and fired my imagination. Enjoy!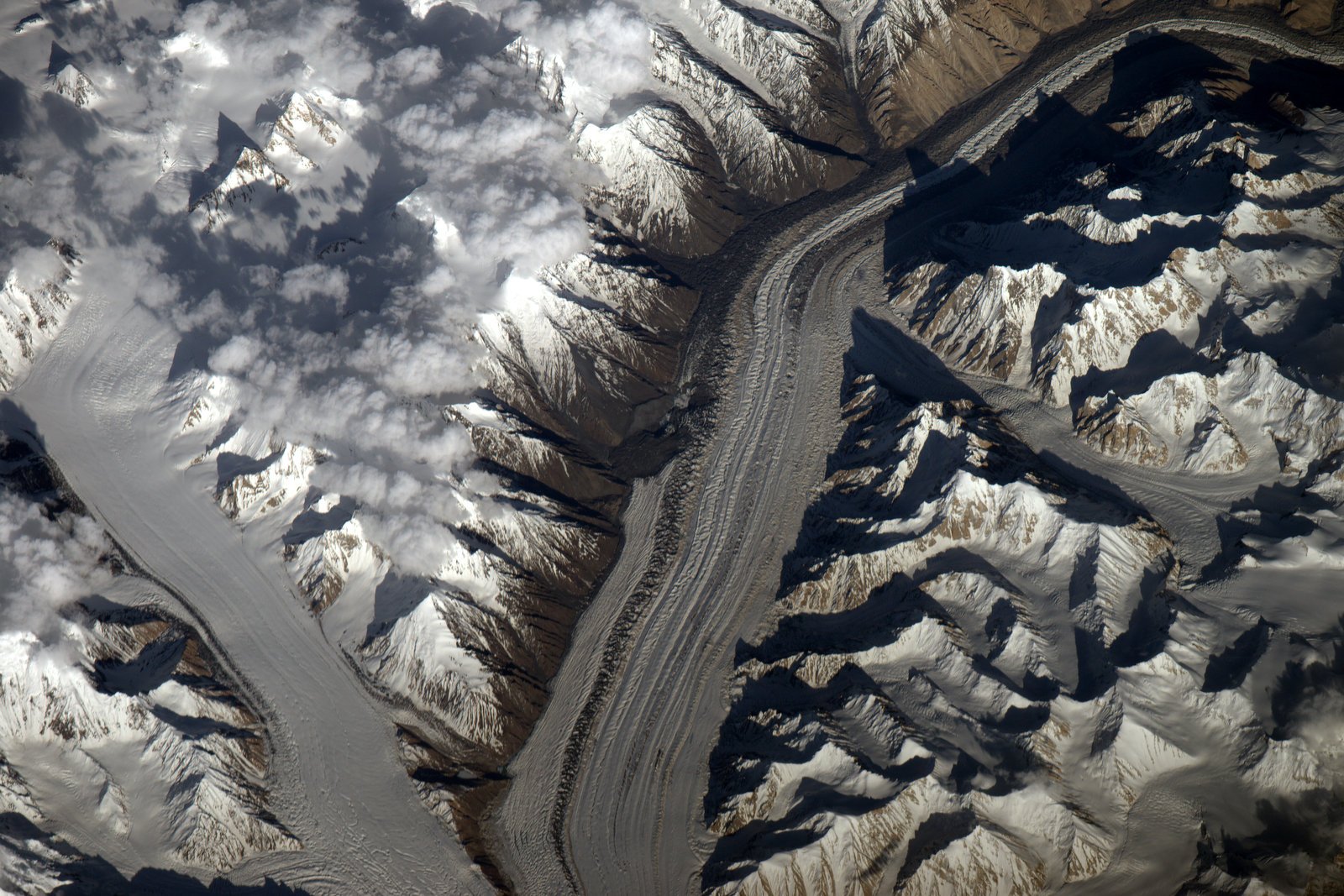 This is a picture of a glacier in Pakistan taken by the ISS. I love how it looks like trees and sky and road, but all jumbled and tumbled, and then you realize it's mountains and clouds and shadows.
The Little White Bird by J.M. Barrie
Also called The Adventures in Kensington Gardens, I got this book on my Kindle and started reading it Thursday night before bed. This was a mistake because I couldn't stop reading it, and when I reached the few pages that discuss how David was a bird before he was a baby, I couldn't stop crying. I'm not much past that part, but I'm enjoying it immensely so far. This book is what inspired the play, which then allowed Barrie to publish Peter and Wendy, the story as we know it today.
This was the rare book I saw while on vacation in Vegas last year. It was all the illustrations by Arthur Rackham, and yes...I cried at those, too. Whatever piece of childhood and fantasy and imagination this story touches like a tuning fork in my mind feels like loss.
I'd love to hear what you are reading or what is sparking your creativity. Please feel free to share in the comments or link to your blog.